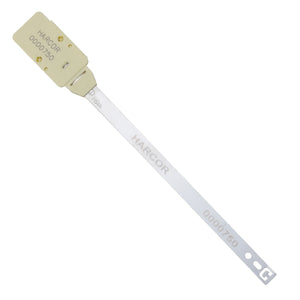 High strength and easy to apply fixed length metal security seal with a 10mm strap.
Core Specifications

Unique Character

Stock Numbered
Product Details

The T Seal is a high strength fixed length security seal that incorporates a polypropylene cover which encapsulates the metal locking chamber.

Features

Unique sequential serial numbering on the plastic cover for identification.
Matching serial number will be marked on the metal strip of the seal.
Self-locking seal - no tools required.
High strength for extra physical security.

Size

Strap width 10 mm
Available Operating Length 10 cm – 65 cm (18 cm standard)

Material

Encapsulated cover: polypropylene
Strap: metal

Strength Characteristics

Average Breaking Strength 70 kg

Custom Options:

The plastic cover may be laser marked with customer name/logo. Minimum order quantity applies for custom printed security seals.

Special price available

Online special pricing is not an indication of market pricing as some items are being sold below cost due to over stocking or clearance.